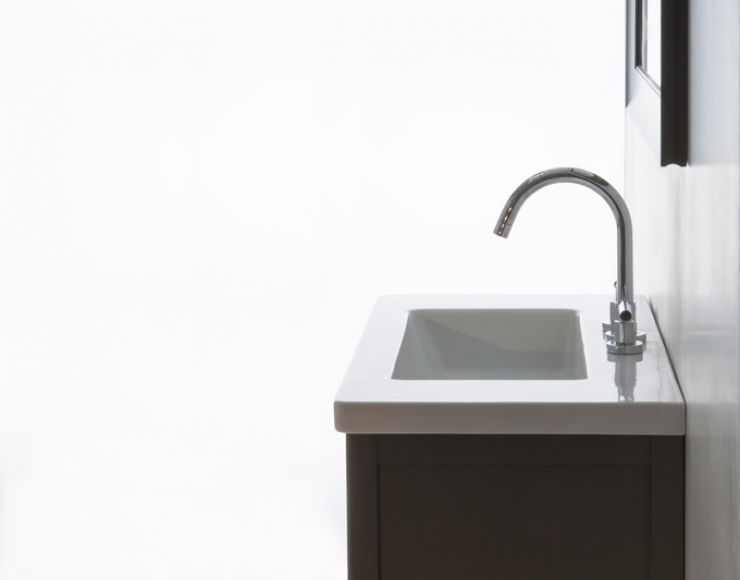 Albion Baths
Back in 1994, Albion's founders had a mission - to create the ultimate bathtubs. After looking at the market it was clear that only two materials were available at the time. Acrylic, which is a soft plastic, become popular in the 1970's due to ease of manufacture and low cost. However, acrylic's properties fell short of what the customer wanted. It's flexibility was always an issue. People reported a dread of taking a bath, as they felt the tub might break under their weight. People also said that acrylic was easy to scratch and always had a 'cheap look about it'. These shortcomings remain today.
Cast Iron baths have been used for over 120 years. They've gained a reputation for being the 'real-thing' however, cast iron has many drawbacks, such as excessive weight, incredible heat loss from the bathing water and a proneness to surface chipping. Homeowners also found that liquid cleaners would ruin the white interior surface.
After two years of development, Albion had it sorted. A new material was created from an amalgam of high technology resin and a special reinforced mineral. Manufactured in our own factory, this material was named Iso-Enamel due to its high strength and hard surface. This formulation is cast into moulds and allowed to harden. To this day, our special process is unique and offers benefits that other materials cannot provide.
So what's so good?
An Albion bath is 1/3rd the weight of a cast iron bath. The average weight of our baths is 70kg.
Your bathing water will stay hotter for up to five times longer.
Clean your Albion bath will all modern liquid cleaners.
An Albion bath has a hard, high gloss interior that gives years of sterling service.
Customise the bath exterior with any colour from the Dulux or Farrow and Ball colour palettes - or choose one of our burnished metallic options.
Made by hand in our Weeley factory. We mould, trim and polish our baths to the highest standard.
Phone: 01255 831605