In House Kitchen Designs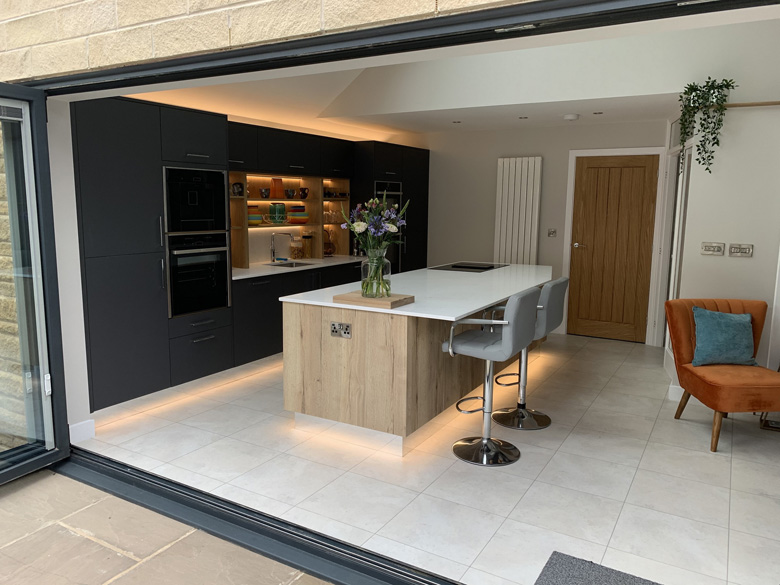 If you want to see the largest display of leading European interior brands in the UK, then head up to Hexham and check out the amazing InHouse Inspired Room Design showroom.
Showcasing innovative and creative displays of:
Leading European kitchen brands that include next125, Schüller, Aster Cucine, Steel Cucine and designer extractor brand, Wave.
Bathroom displays from Pelipal, Crosswater, Vitra, Aqualisa and Phoenix.
Bedrooms with creative inspiration on show from European designers Geha and Colombini Casa.
For anyone planning a new kitchen, bedroom or bathroom, the InHouse showroom is the place for interior inspiration.
InHouse has over 30 years' experience in creating the best designs solutions for lovers of contemporary designs. A family run affair, we work with over 500 independent UK retailers, all sharing our vision that the very best, individually tailored European designs, should be available to all.
The impressive 650m2 showroom features a host of other top notch and exclusive kitchen, bedroom and bathroom brands. Expect to see the extraordinarily ingenious Wave Plasma extractors, that filter without ducting and stunning Italian appliances that give the appearance of the freestanding models we all love, but with integrated designs that create the perfect fit.
Best of all, the InHouse team will connect you with a local UK independent retailer, who will work with you to create a beautiful bespoke design.
Phone: 01661 842304